http://www.facebook.com/profile.php?id= ... 1295299021
Rest in Peace Mom - August 7, 1943 - June 2, 2008
Friday, August 7, 2009 at 1:22am
Mom - hope you are having a smashing time and giving 'em all hell and whatfor. So glad you are done with all that pain and suffering, and now living free, living free. Shine on you crazy diamond.
Mom was not technology's biggest fan, but we're in charge now so she'll have to adjust. I will remember our mom for the way she lived her life: with love, humor, tenacity, style and wit, as well as a diehard love of the Redskins, to name but a few of her finer attributes. Whether by circumstance or choice Mom did not always travel the easiest path, but it was her journey and she traversed it with pluck and aplomb.
Mom would go to great lengths for her friends and loved ones. When I was about 12 I won two tickets to a Monday Night Football game between the Redskins and the St. Louis Cardinals. That Monday was a torrential downpour – naturally the game went on and came to be known as the mud bowl. I had missed school that day due to illness, but of course we went anyway. At halftime Mom went and spent about 45 minutes standing in a queue in the pouring rain to get me the sandwich I preferred – she could of just told me "tough," stayed dry and gotten me a hot dog indoors, but she didn't.
Mom could hold her own and wasn't afraid to engage in tough love. At Thanksgiving one year it was just Mom, one of her friends and I. I had been informed that dinner was at 3 o'clock. It was running behind schedule and being the difficult teenager that I was, I was ribbing Mom pretty good about it. Mom was giving just about as good as she was getting, but she had a trick up her sleeve, or should I say down her sleeve?, that I was unprepared for. After some particularly annoying jibe I turned to smirk at Mom, but didn't quite get the smirk out as the pumpkin pie smashed into my face. Delicious!
Shortly after our five-year-old, Owen, was born and shortly after she had had a course of chemo Mom came out to visit us in Oregon. For part of her visit we went to stay at Sarah's family beach house – about 100 yards off the high-tide line. One evening while we were there, a moderate earthquake occurred in the ocean off the Oregon coast. This was about 6-months after the Indonesia Tsunami disaster – so Oregon was all a-twitter over the possibility of a Tsunami. Soon the warning bells and whistles were going off – and once we realized what the fuss was about – it was time to grab kids, clothes, snacks and anything else we couldn't live without and head for higher ground. Mom was already in her pajamas but she jumped right in and helped with the evacuation. Running back and forth down the gravel driveway, barefoot, to help us get the kids and gear loaded up.
Mom was inspiring in the way she tenaciously fought for years against her illnesses – enduring it all with her wry sense of humor. Mostly expressing concern and worry for others and how they were handling it before fretting over herself. I will always look to that with admiration and try to draw upon her strength and example when facing my own difficulties.
I know for certain we never lose the people we love, even to death. Mom will live on in our hearts and memories and DNA (– this is starting to sound like CSI.)
A toast to our Mom, grandma, sister, aunt, friend:
Always remember to forget
The things that make you sad
But never forget to remember
The things that made you glad
Mom – here's to you, and a life well lived!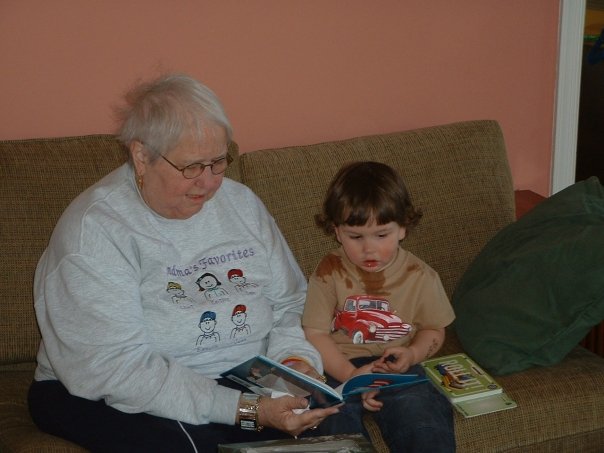 Mom 'n Owen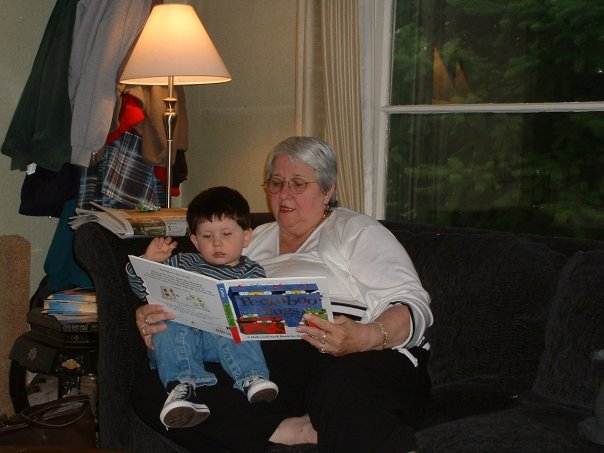 Mom 'n Chet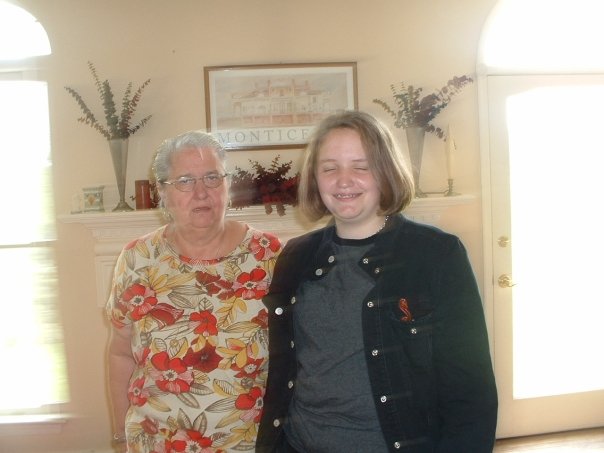 Mom 'n Kaitlin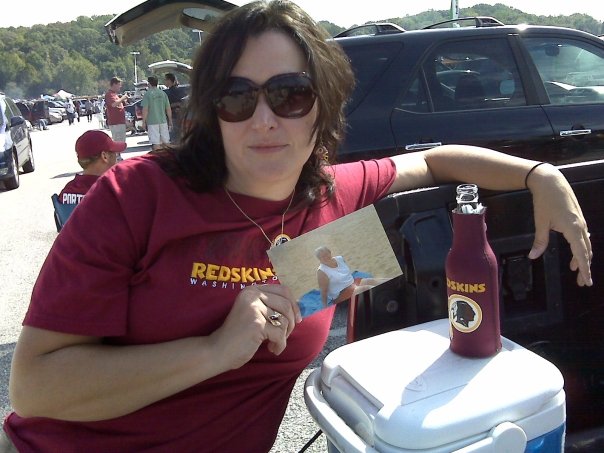 Mom 'n Heather at the game